Brian Karpuk
My name is Brian Karpuk.
Every now and then someone comes up with an idea which will utterly revolutionize the way we live. An idea that will open doors to possibilities we could never have imagined.
You will not find that idea here.
All you will find is honest intellectual thought and links to interesting, funny, thought provoking or just plain dumb items that I find. I certainly don't profess to have all the answers. I have very few answers. Mostly just questions. Questions that I hope will make you think. If I end up creating a 21st century media empire in the process, all the better.
Why I Write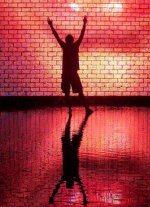 I don't know what the future will look like. I can only say what it will not look like. The future will not be dominated by conglomerated media.
We are a decade and a half into a technological transformation which will affect every aspect of our lives. More than mere technological transformation however, we are experiencing wholesale transformation in entertainment and media consumption.
Signals of this ongoing transformation abound throughout our world. The music and movie industries are engaged in an epic battle against piracy. The newspaper industry is experiencing declining circulations and disappearing ad revenue. Radio killed itself with ads. Satellite radio was DOA at the hands of the ipod and other technologies. Network television is losing control of how and when its viewers view its content. The 250 channel cable lineup is just starting its slow decline at the hands of the dvd, the internet and who know what else. All are battling a decline in that which matters most: trust.
These mediums won't disappear completely of course. Like A.M. radio, each will find a niche in the new digital world. But this niche-ification is going to have an incredible impact on the corporations and conglomerates which have assembled the talent, capital and resources that were required to inform and entertain at the end of the 20th century.
During the 20th century, capital was king. It was expensive to acquire and operate huge printing presses or to broadcast radio and television programming. It was expensive to gather news or to acquire the talent necessary to make programming worth watching.
To pay for these costs, Big Media companies perfected a distribution model that allowed them to squeeze every last dollar out of their properties. Selective distribution through multiple channels required consumers to pay for the same product over and over.
Media conglomerates jealously guarded the gateways which they controlled and through which most entertainment and information had to pass. Control of these gateways allowed media companies to control the interaction of advertisers and consumers.
We Are All Witness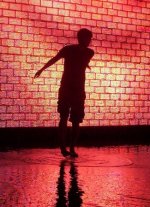 Like Germans at Brandenburg gate on a cold November night, we are witnessing the walls come crashing down. The individual is being empowered. The way we consume media is changing and we are all witness.
For decades, ever larger media companies have determined what we watched, what we listened to and what we read. Chain by chain, newspapers were gathered up, their news operations were gutted and profits were maximized. Twenty-four hour cable news provided twenty-four hour access to shouting packaged as discourse.
Changes in technology should have meant more information and a more well-rounded populace. Large corporations with ever greater resources should have resulted in better journalism and more interesting entertainment. More channels should have resulted in in-depth discussion of relevant issues.
But it didn't work out like that. Didn't we just get more commercial censorship? More opinion by omission? More coordinated shaping of public opinion for commercial purposes? More collective ignoring of the interests of the public? More repackaging of the same-old media products time after time?
The interent is shaking the foundations of this once impenetrable media machine. Old media requires control of the gateways. Old media requires control of the creative process. Old media requires periodic payments in exchange for a "license" to use their products.
The new media consists of you and me.
What I Write About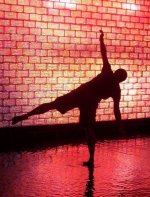 And so I write and read and share with you the things that I find interesting in hopes that you might be entertained.
I fancy myself a buffet-style intellectual. I find pretty much everything to be interesting and some part of that to be worth sharing. I focus on issues that will resonate both today and in the future.
I try my best to limit myself to the facts. We all have opinions and mine no doubt shine through in the topics I select. We are all guilty of opinion by omission. But I also do my best to accept that other people's opinions may not be the same as mine. For although we are all entitled to our own opinion we are not entitled to our own facts. If we can at least begin to agree on the facts, then we can agree to disagree on what they mean.
A resident of Chicago, I find myself researching and writing about the history of this incredible city.
As a hopeless optimist, I'm confused by the Negative Waves which permeate the country.
As a history buff, I've always loved singing Billy Joel's We Didn't Start the Fire, but always wanted to finish it.
As a resident of Planet Earth, I believe that we've got to approach the issue of global warming by examining the facts.
I believe that we are living in a tremendous age. The world is getting better. I invite you to explore it with me.
Contact Me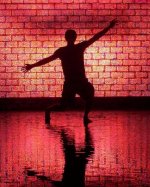 The easiest ways are probably to email me at maxpowers74@gmail.com or simply to go to the Newburglar Open Commment Page and leave a note.
If that doesn't suit your fancy, you might also want to add me as a friend on your favorite social media websites. I have profiles on Mixx, Digg, StumbleUpon, Twitter and LinkedIn.
Why Should I Subscribe to the Newsburglar?
Subscribing to the Newsburglar allows you to automatically receive new Newsburglar articles on the day that they are published. Each day that a new article is published, you will receive a single email which contains the full text of all articles published that day.
You'll never receive more than one email a day. If no new articles are published, you won't be emailed at all.
Newsburglar content will be delivered directly to your inbox for free. Read it at your leisure.
How Do I Subscribe?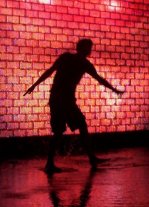 Subscribing is easy. Simply enter your email address in the box below and click Subscribe. You will taken to Feedburner.com where you will be required to enter a Captcha for spam prevention purposes.
After you enter the Captcha, visit your email inbox. You should receive a verification email from Feedburner (check your spam folder). Follow the instructions contained in the verification email to activate the service.
Didn't I say it was easy?
How Do I Unsubscribe?
Email subscription is managed by Feedburner.com, which is owned by Google. Instructions for unsubscribing are included in each email and can be accomplished by a simple click of the mouse.
Your email will kept strictly confidential and will never be used for spam.
Terms of Use
Read the Newsburglar Copyright, Comment and Privacy Policies here.